Free the Hounds officially launched in 2015 as an advocacy group committed to improving the lives of greyhounds.  We are based in Western Australia and run entirely by volunteers.
Our purpose is to stop the inhumane treatment of racing greyhounds by educating the public, providing transparency about the racing industry, lobbying the government, keeping regulatory bodies accountable, promoting greyhounds as companions not commodities, and advocating for welfare reforms.
Ultimately, we support a complete end to commercial greyhound racing in Western Australia, Australia and the world.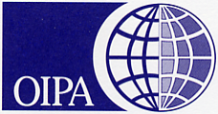 Free the Hounds is a proud member of International Organization for Animal Protection (OIPA)
Do you want to learn more about us?
Download the flyers below
Stalls at Markets around Perth